---
---
---
© Untitled. All rights reserved.
---
About commission
---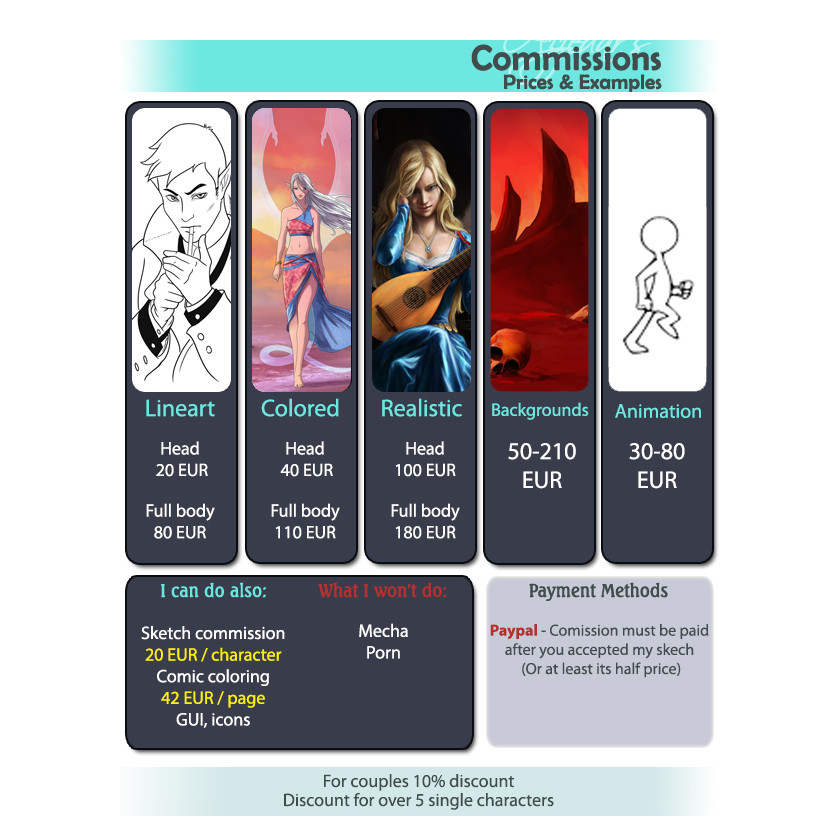 Please contact me to tell your idea via email:
[email protected]

Character animation doesn't include the artwork. Feel free to send existing work if you have. I will do repeating 2D skeletal animations.
8 usd for animations if you need only blinking.

Please send me references (if you have) about the character / scene you need. Personality description can be big help to catch the feeling.

I have the right to publish any commissions I've done to my gallery.
Character designs
Concepts / Illustrations
Covers for books, CD and YouTube
Backgrounds
Animations